Dragon Ball Legends's roster of over 250 playable characters makes it difficult to assemble a squad. This Dragon Ball Legends guide reveals the game's best teams if you're looking for a squad that can easily defeat all of your opponents.
Although Goku and Vegeta are the most prominent characters in Dragon Ball Z, they are not the only significant figures in the anime. Even though having a large cast of characters is advantageous for an anime, keeping track of them all in a competitive game like Dragon Ball Legends can be difficult.
Dragon Ball Legends features a vast roster of playable characters, which frequently confounds players in terms of team composition. There are numerous factors to consider, ranging from character tags to Z abilities, and even minor mistakes can negatively impact the performance of the complete team.
READ: Fuel Your Need for Speed with These Insane Drifting Games
1. Androids
Dragon Ball Legends allows you to choose from a broad variety of units for your team, allowing you to construct the best teams possible. The Yellow SP Android #18 is a Z+ unit for good reason. She is the sole core unit and the principal damage dealer for this team. Following her Zenkai Awakening, her equipment becomes incredibly potent, almost to the point of being excessive. It is ideal to pair her with the powerful SP Android 16 (Green) or SP Android 21 (Blue) as well as SP Perfect Cell Revived (Red) the majority of the time. But these are only a few of the options available.
Due to its ease of construction, the Android team is prevalent on our list of the best teams in Dragon Ball Legends.You could also consider SP Android 21 Good (Green), SP Android 21 Evil (Purple), and SP Super 17# (Green) in addition to the types enumerated above.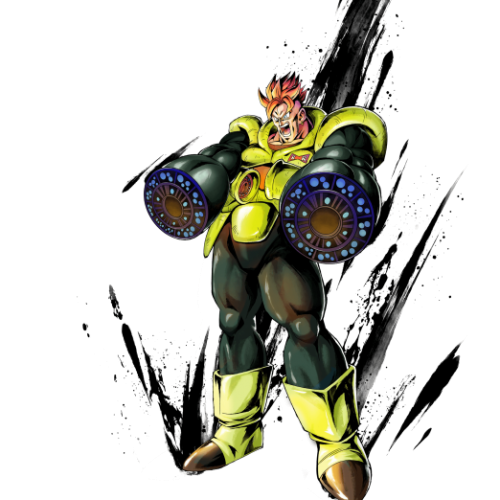 2. Regeneration
This DB Legends top team is well-balanced but still needs improvement. In addition, there are numerous team compositions to investigate due to the category's extensive selection of elite units.Typically, SP Perfect Form Cell (Revived) and SP Majin Buu (Green) are the best cards for this combination.
SP Demon King Piccolo (Aged) (Purple), who undergoes a transformation to become an extreme powerhouse, is another notable unit.Other excellent options include SP Buu Kid (Blue), SP Piccolo (Yellow), SP Android 21 (Blue), and SP Android 21: Good (Green).It is important to note, however, that Regeneration-focused teams may face difficulties when confronting Saiyan and Son Family teams.
3. Saiyans
The Saiyan dominance in Dragon Ball Legends is unsurprising. Goku and Vegeta, the iconic Saiyan characters, reign preeminent in this roster of some of the most powerful characters in the game. The versatility of the Saiyan moniker makes team-building a comparatively straightforward endeavor. You can easily defeat any opponent due to your extensive skill set, which includes healing and increasing damage.
First, we have Angry Goku (Blue, SP), whose damage output may begin slowly but progressively increase over time. In addition, he assists Saiyans and Super Saiyans in significant ways while on the bench. Next is the dependable attacker Super Saiyan Bardock (Blue, SP) with robust abilities. His recent Zenkai Awakening has greatly enhanced his overall efficacy on the team.
Highly recommended for a balanced offensive and defensive skill set is Super Saiyan 3 Goku (Purple, SP). After his Zenkai Awakening, he became an excellent addition to the Saiyan crew. EX Raditz (Blue, EX) is an optimal bench player for enhancing the performance of the team. In addition to his restorative capabilities, he also contributes to the team's success.
4. Son Family
This team has three of the game's finest units, so it's no surprise that it's on the Dragon Ball Legends finest Teams list.SP SSJ3 Goku (Purple), SP SSJ2 Youth Gohan (Red), and SP Angry Goku (Blue) are a triumvirate of incredibly potent fighters.However, the difficulty resides in locating suitable replacements for any of these units, as their power drops significantly. This limitation is especially evident when evaluating the best Dragon Ball Legends teams. Despite the category containing a large number of units, the options become limited.
Consider SP Super Kaioken Goku (Green), SP Youth Goku (Yellow), and SP Gohan (Adult).It is essential to emphasize that this team is the greatest opponent for Android teams, making it a particularly strategic option.
READ: Play These Free Games Online Now!
5. Hybrid Saiyans
This team composition is unquestionably potent, but it lacks diversity due to the limited options available.As the principal carriers, the entire Hybrid Saiyans team revolves around the core units of SP SSJ2 Trunks (Blue) and SP SSJ2 Gohan (Youth) (Red).When contemplating alternative viable options for this composition, SP Goten Kid (Yellow) and SP Trunks Kid (Green) are likely your best options.